We are Red Mountain International
A high-end local bag manufacturer based in Cape Town, South Africa. We specialise in a wide range of bags, ranging from our durable school backpacks, sports and travel bags to our water resistant hiking bags and many more. Established in the 1980's as Sunhopper, who is best known for the manufacturing of the UK brand Karrimor, and making it accessible to the South African market. Red Mountain was later established in 2005, as a true South African brand maintaining Sunhopper's high quality products and standards.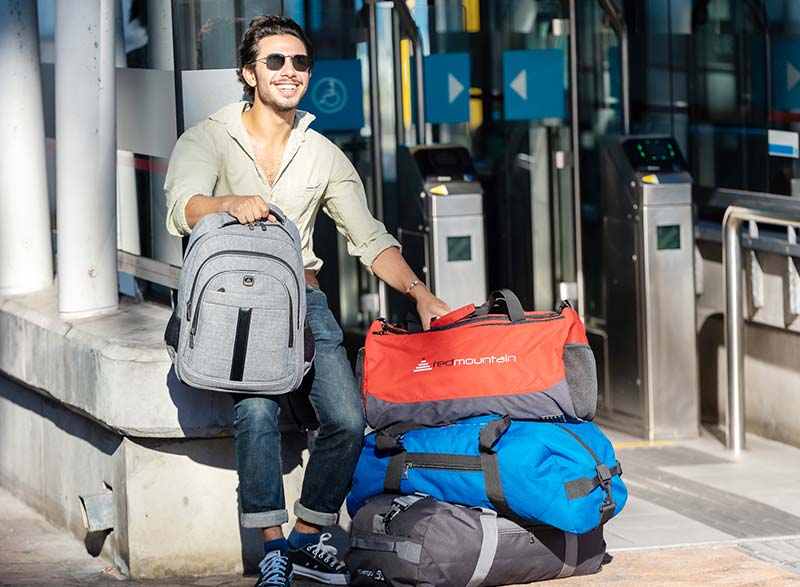 At Red Mountain, the cornerstone of everything we do is centred around loyalty to our clients from our staff who have been with us for generations and take pride in the work they do for the Red Mountain brand. We care greatly for all staff at every single level within our business, because without them Red Mountain would not be what it is today. Red Mountain employees are treated like family, their commitment and workplace satisfaction is the very reason we are able to produce the superior quality products.
Our mission at Red Mountain is to create and support employment for South Africans to do all our manufacturing locally to supply only the finest quality, top of the range products at competitive prices for both the South African market and neighbouring countries. We achieve this by using only A-Grade raw materials, strict quality controls and superior craftsmanship in our manufacturing process in order to not only meet the needs of our clients but to exceed all our customers expectations.
Red Mountain is extremely focused on understanding the needs of the South African market. We also offer end-to-end customisation where our experienced team will make sure that your order is made to your exact specifications and requirements with great attention to detail from start to finish. Get in touch with us by contacting our Sales Department for more information.